These things not to miss in Malaysia are the things I liked most about this country during my visit in July 2015. Take your time to get an overview of the most important things Malaysia has to offer.
A friend and I decided to go backpacking through Malaysia and Borneo during three weeks.
Three weeks doesn't seem very long to combine the Malaysian part of Borneo and the vast Peninsula of Malaysia itself. And yes indeed, it wasn't long enough to see the country at a slow pace and we had to rush from one destination to another. But we were kind of okay with that way of traveling and we did see a lot of the country.
The Perhentian Islands (Pulau Perhentian)
Number one on this list is definitely the Perhentian Islands. This was actually one of our last stops during our three-week itinerary. This island is definitely the one you expect it to be when fantasizing about tropical destinations: palm-fringed beaches, beach parties who pop up at nightfall, deep-blue crystal clear waters, hot temperatures throughout the day, spontaneous beach volley competitions, cheap food and drinks, great snorkeling and diving, jungle hills in the interior of the island and all this capped by a refreshingly laid back atmosphere that can make it difficult to tear yourself away.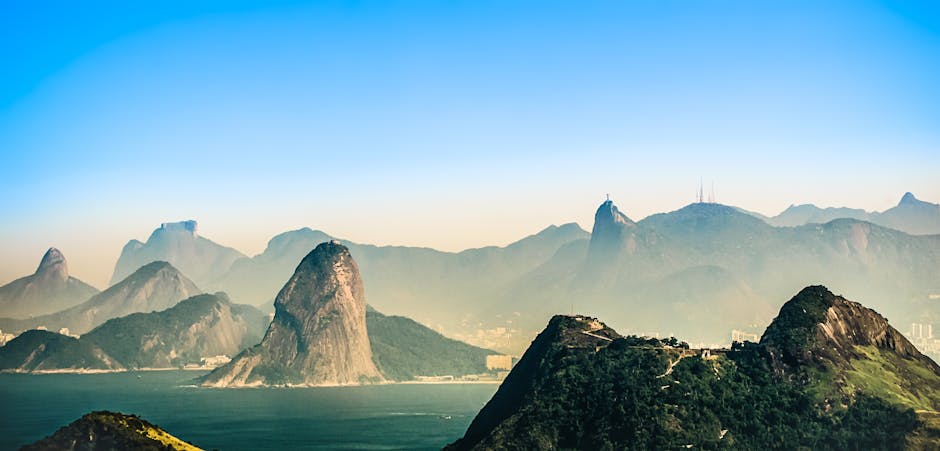 Image Source:pexels
 The Petronas Towers in KL
Everybody recognizes these towers from their textbooks from school when they were younger. I think that memory makes it more unique when you stand at the base of these remarkable twin towers.
This very much became the symbol of modern Malaysia. The Petronas towers rise 451.9m above KL's downtown, completely dwarfing the enormous Suria KLCC Mall at their base.
It's possible to have a view on top of these towers, but we didn't try to get a picture on top because the entrance ticket was quite pricey and the views would have been very misty.
 The Sungai Kinabatangan
I think this must have been the second most appealing experience we had in Malaysia. In the northern part of Sabah, a province in the Malaysian part of Borneo, we've spent a couple of days in the wilderness nearby Sabah's longest river (560 km) named the Sungai Kinabatangan.
The creation of the Kinabatangan Wildlife Sanctuary has kept the lower reaches of the river largely free from development. Which makes it the largest forested floodplain in Malaysia, laden with oxbow lakes, mangrove and grass swamps, and distinctive vegetation including massive trees touch the water's edge. The sanctuary delivers some of Sabah's best opportunities to experience wildlife at the river's edges. All you have to do is sit in a boat bringing you far up the river to spot many sorts of wildlife. We stayed here for two nights and saw proboscis monkeys, a lot of macaques, a couple of crocodiles, a rare species of elephants, a lot of birds including hornbills, kingfishers, and oriental darters. With luck, you could also get a glimpse of some orangutans.
 Proboscis Monkeys
These funny looking creatures are endemic to Borneo. The males have very big noses and tummies all intent to attract females. The bigger their tummy and their nose, the more likely they can mate with the females. The monkeys also go by the name Dutch monkeys as Malaysians remarked that the Dutch colonizers often had similarly large bellies and noses. You can spot a lot of these intriguing creatures in the Kinabatangan Wildlife Sanctuary or in Bako national Park.
 Bako National Park
Located in Sarawak near Kuching is Bako national park. This park offers you trails throughout the jungle and the chance to spot wildlife. I really advise you to go there on your own and don't take a package tour because it's very expensive for something you can easily find out on your own.
Some short trails (around 45-minutes) lead you to the hangouts of proboscis monkeys, to swimming pools and waterfalls or to stunning views and to long stretches of desolated sandy beaches.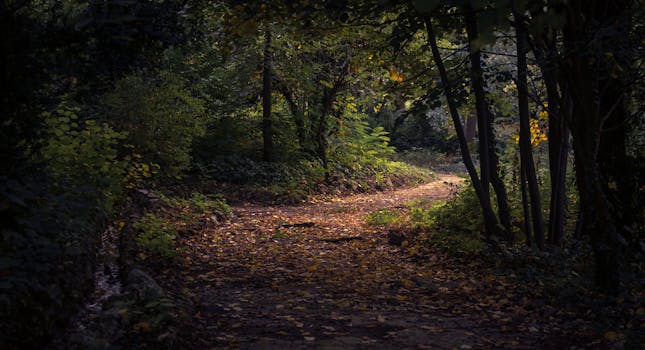 Image Source:pexels
 Kuching
Kuching was the first stop on our three-week itinerary. Kuching is the perfect gateway to Sarawak. There's not much to see around Kuching but because it's the state's oldest, largest city and simply one of Malaysia's most charming and laidback cities, it attracts a lot of tourists every year. It's reveling in a picturesque setting on the Sarawak river, with Mount Santubong looming in the Western horizon. Kuching isn't that overwhelming but it's a fine first stop to get used to the humidity and get rid of your jet lag when you just arrived in Asia.
 Shopping in Kuala Lumpur
okay, I have to admit. The most fun thing to do in Kuala Lumpur is shopping. There can't be enough shopping centers according to the Malaysian citizens. Not only Kuala Lumpur but the entire country is a Walhalla for people who are addicted to shopping. On every corner of the streets, there probably is a shopping center, maybe even two.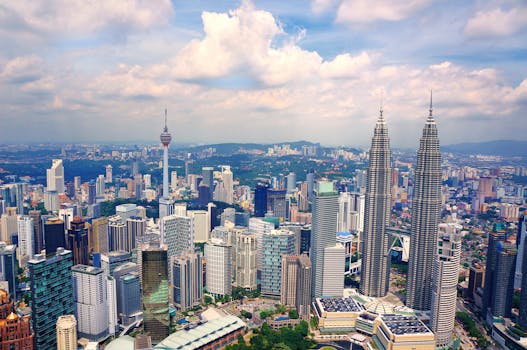 Image Source:pexels
 Kota Kinabalu
While first impressions of Kota Kinabalu, which everyone calls KK, may be a rather concrete spread city, I ended up charmed by its lively buzz at nighttime and the friendliness of its citizens.
As well as good places to eat and drink, it also has excellent transport links and is the headquarters of most of the main tour operators. We booked a tour in KK to go to the Kinabatangan sanctuary and the Orangutangs rehabilitation center.
The best of the city's few specific sights are its markets, the Sabah Museum, and the Mari Mari cultural village.
The most charming thing of KK is the lively nightlife. Many bars attract customers by excellent live performances of unknown music artists. Go to the waterfront to have a good time.